Chariot path of King Ravana is a plain grassland on a top of mountain range which is surrounded by a pigmy forest. The chronicles mention that this path was initially built to use "Dandu Monaraya", flying vehicle of King Ravana to fly over his kingdom. Ancient stories reveal that this was the path which was used to show the elegance, grace and the spectacular views of his kingdom and Sri Lanka to Queen Seetha from India.
This mesmerize path is situated in Pussellewa which belongs to Kandy District hidden in Frotoft Tea Estate in Sri Lanka. A person who start his/her journey from Colombo should reach Pussellewa first. Then you need to go to Peretttasi village which is nearly 12km away from Pussellewa town. We picked the Perettasi bus from Pussellewa town and it was the easiest way to reach there as the road through hills was not an easy task to go. It took 1.30hr -2hrs to reach Perettasi village/Frotoft estate.
There are few starting points for Chariot path and we choose to climb up along a water stream. We reached to a tea estate and walked till we meet the foot of the Chariot path mountain range. We had a bath before our hike from the water stream where we start our journey.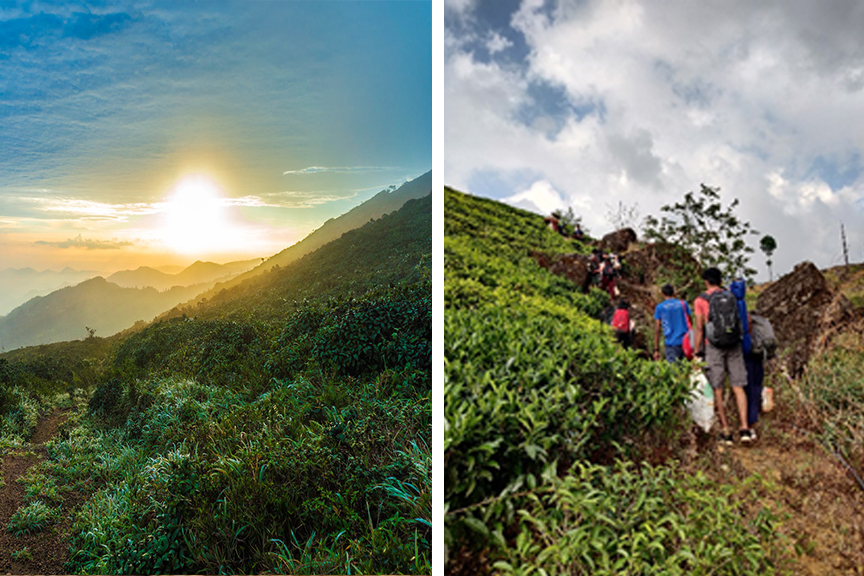 Journey through the tea estate was not a difficult task. But when we start to climb, it was a footpath that laid along the whole journey towards the slope. So, be careful. It will take 2-3hrs to the top of the mountain range. Chariot path is surrounded by Kotmale reservoir, Pidurangala, Hanguranketha, Sri Padaya and Hewaheta which gives you eyecatching surrounding throughout the journey. Our path through the pigmy forest was really interesting as it was full of beautiful flora and fauna which laid on the mountain range..

Before enter to the plain grassland you will meet a view point to look around where you are now. You can see the grace and elegance of Chariot path, the kingdom of King Ravana, Sri Lanka. You can have a relax night camping at the top of the mountain in plain grassland.
At night, the sky is full of stars and you can see Sri Padaya as a curve which display like letter "C". It is too cold at night so, don't't forget to bring what you need to keep warm with in your tents and you can have a blaze outside when you sing and dance while having your dinner. In the morning, rising of sun would be the most spectacular view you can see in this amazing journey.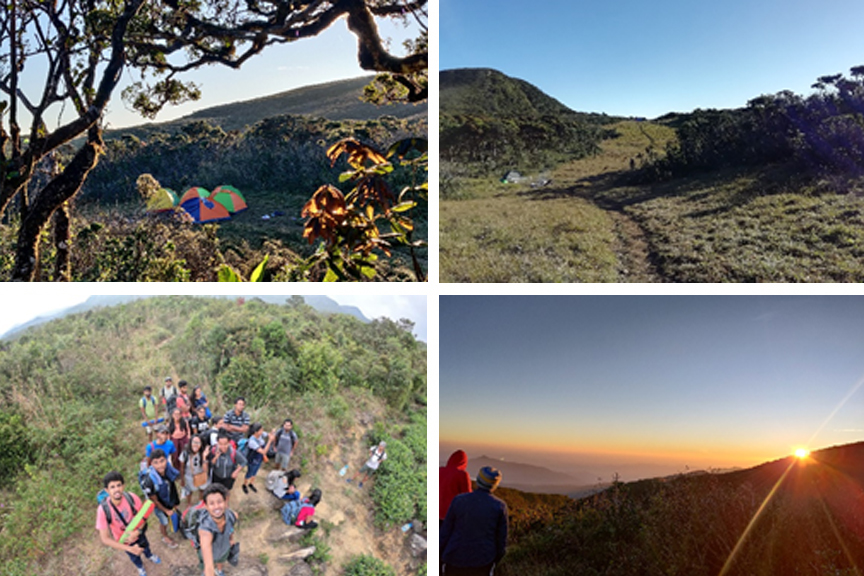 Come and visit Chariot path of King Ravana, the beauty and elegance of Sri Lanka in environmentally friend manner. It would complete your adventure hike to Chariot path with mesmerizing views. So don'tforget to stay a night at Chariot path, Night Camping!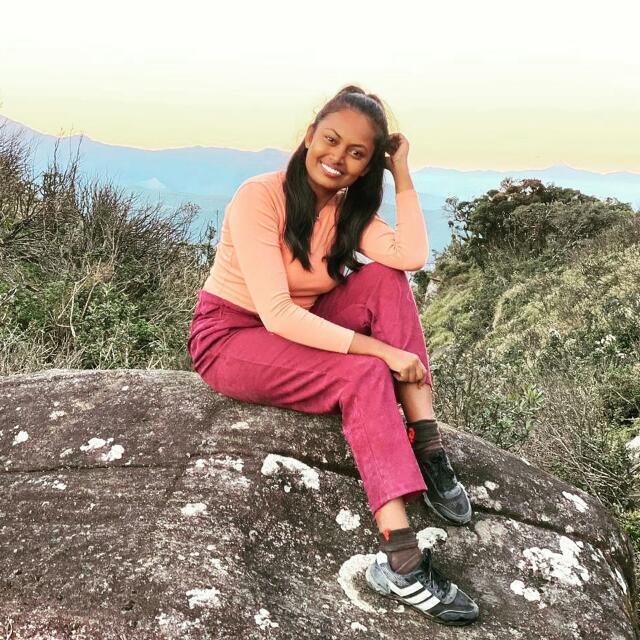 We are sorry that this post was not useful for you!
Let us improve this post!
Tell us how we can improve this post?