The beauty of stunning waterfalls, cold mist, pure blue water, green forests and grasslands… all the magnificence in one place – that is Mandaram Nuwara; the mysterious village, wrapped up in so many legends as the history of this misty city goes far back to the era of King Ravana.
Situated in the Nuwara Eliya district, Mandaram Nuwara is a small village located at the foot of Pidurutalagala. The basin-like place seems to be wrapped up in clouds and can be reached via Kandy on the road leading to Walapane, passing Rikillagaskada, turning right just before the town of Padiyapelalla, or can be reachable from Nuwara Eliya. The road in the hilly territory turns and coils its way to this enchanting destination treating your eyes along the way. On the way to Mandaram Nuwara you will see a fairly small waterfall which is the second drop of the much larger Athinni Vatuna Ella, situated within the village. The Kolapathana Ella is about 2 km from the village.
Bordering the Piduruthalagala Forest Reserve, this beautiful tiny village is bounded from the west by Piduruthalagala and from the east by the Balagolla mountain ranges. Due to its geographical position, the village receives rain much of the year. It is a unique place that has never seen the very first rays of the sun nor the last rays because of its mountain-locked location.
With grasslands dotted with wild flowers, waterfalls and extensive fields, the scenery is simply breathtaking. It's also a stone's throw away to capture the magical beauty of wildlife.
We kept our stuff in the camping side after 1km of walking. After that we started our hike through the jungle to kodiyaragala mountain. It's was bit slippery and leaches as well. The villages use nature water for their daily use. After 3 hrs of hiking we reached to the peak.we enjoying the scenery and came back to camping site. It's really an adventure hike. The sky become dark and sun got covered between mountains. we had fire and delicious food . Around mid night we met heavy wind and it was like cyclone. Some of tent got damaged. The wind came more harder because the camping site was surrounded around the mountains. Next day morning we explored water falls and came back to village. We had bath in a awesome and safely place and return to colombo.
Written by – Hilshaad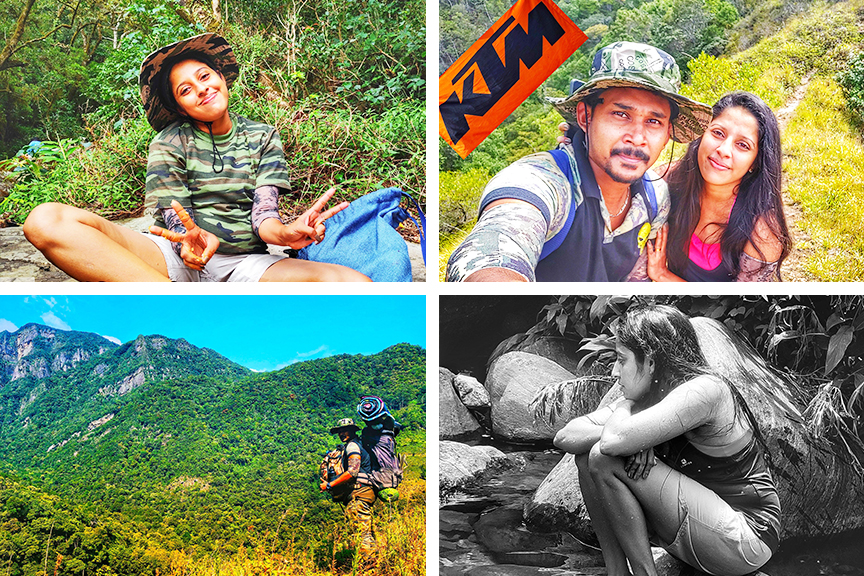 We are sorry that this post was not useful for you!
Let us improve this post!
Tell us how we can improve this post?