As Wilderness Stories is meant to inspire people to get out into the wilderness, I thought it might be a good idea to start with introducing myself and tell you a little bit about my relation to and experience of hiking!
I would like to introduce myself as Hilshaad and adventure event coordinator of hikers_club_90. I started my first hiking at idalgashinna it's a beautiful place and I got supprised how beautiful is my country is. After that I started to hunt mountains with care of our nature. I found lots of them destroyed some beautiful places. It was an amazing experience.
I took my dog along with me for hiking. He was enjoying more than me on the peak of NAMUNUKULA. Me, my wife shazna along with other members had good experience at Namunukula peak. Because of my wife I started doing hiking. Talking about NAMUNUKULA hike Namunukula is a mountain range situated in the Badulla district, in Sri Lanka. The name means 'nine peaks'. Its highest peak reaches over 6,600 feet above sea level.
The mountain range can be reached via two main entry points, namely the Spring Valley and the Third Milepost. It is convenient to get to both entry points via Badulla, a town which is located around 225km away from Colombo. Badulla can be easily reached using both public/private transportation modes in just above 6 hours. For a comfortable ride, an A/C bus service is available from Colombo to Badulla.
The shortest trail, starts from the Third Milepost entry point, which is located on the Badulla – Passara A5 road. The Third Milepost can be reached from Badulla via public/private transport within 30 minutes (approx. 7km). The trailhead is located in an estate called Glep Alpin. A small public bus is available from the Third Milepost to the said estate. From that point onwards it's a 2 hour hike to the summit.
The second route is situated in a small village called Memale, passing Spring Valley. This trail is famous among hikers for its rich natural beauty. The village can be reached by public bus from Badulla via the B97 road. The bus nearing the end of its journey turns on to a by-road off Spring Valley to reach Memale. From this point on the trailhead can be located by travelling approximately 3 hrs by foot. From the trailhead to the summit, it's a fairly easy hike of less than an hour through the wilderness.
The Namunukula summit is a large flat area containing few open spaces for camping. Within those spaces, plenty of room can be found to raise a tent and light a campfire. The hikes from both Spring Valley and the Third Milepost are of moderate difficulty. It is advisable to take an adequate supply of drinking water. Although setting up camp is fairly easy at the top, the weather can change considerably during the night. So it is wise to go prepared for cold/wet conditions.
During our trek we ascended from the Spring Valley entry point, and descended using the Third Milepost trail. Since we were planning to camp the night at the summit, we started our journey fairly early in the morning. On the way, we made a decision to start walking from Spring Valley itself, without taking the bus all the way to Memale. The hike was an interesting experience, but we were exhausted by the time we reached the trailhead. Along the way to the trailhead we crossed a stream at the end of a tea estate, which led to a pine forest on a steep incline. At the edge of this pine forest we found another forest in which we discovered the trailhead.
Enjoy your life as much as you can can protect our nature as well. Love the nature and enjoy it. After that I thought to give my experience to others who are seeking to go for hiking .
I really find hiking amazing and I am so happy that I dared to take that step and went out there, even if I had no experience what so ever. And that's sort of what I'm hoping I can make some others do too. It's never to late to start and if you feel like trying, just do it! You don't have to have the best and latest equipment, it's good enough with your parents old tent from the 70's or a low budget one from the supermarket. If you like it and want to keep doing it, you'll soon realize what you need and then you can't start investing in your own equipment. The most important and biggest step to take is the first one, to begin. If I hadn't taken that step, I wouldn't be where I am today – or on the trail in this picture.
Written by – Hilshaad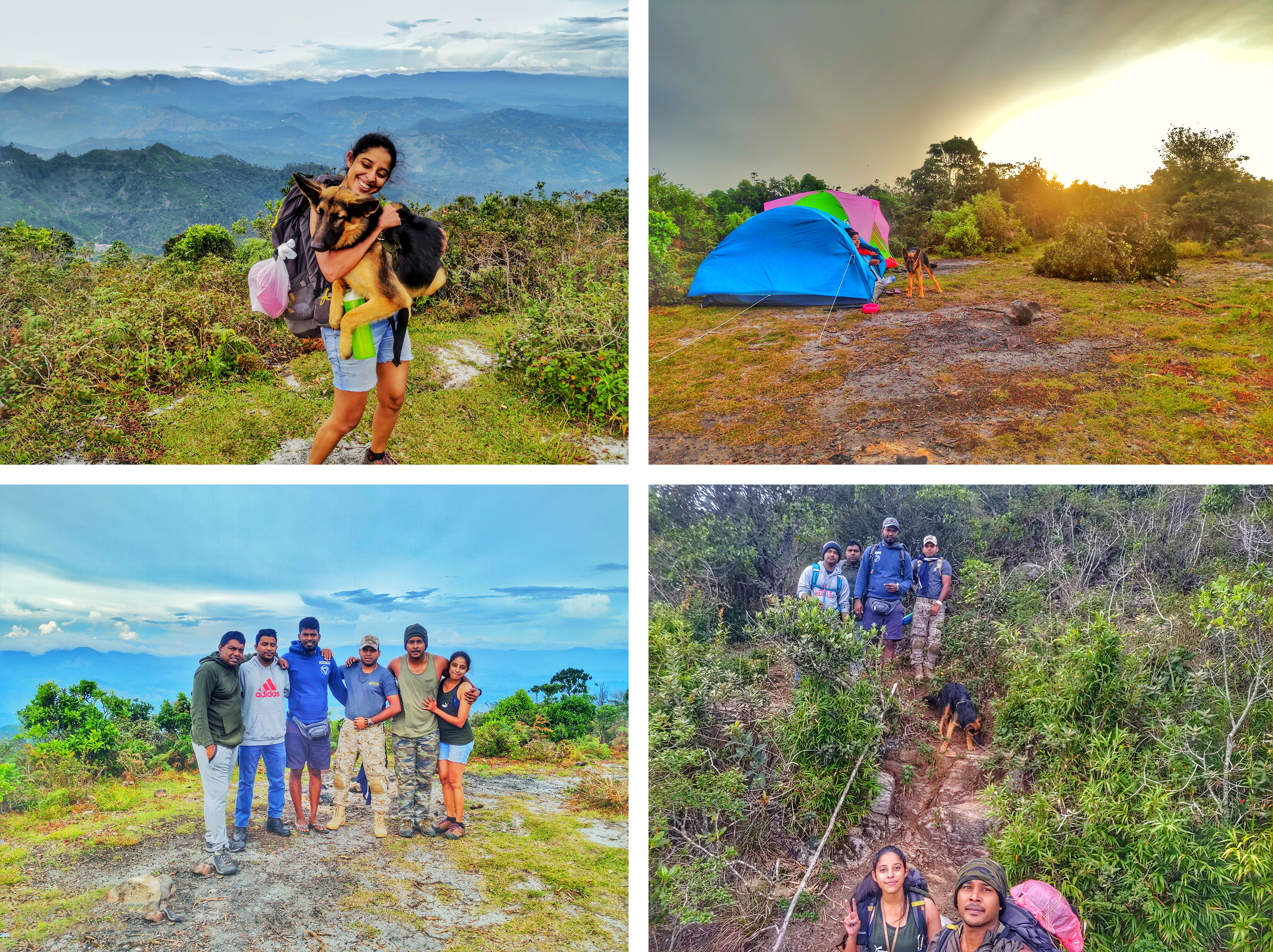 We are sorry that this post was not useful for you!
Let us improve this post!
Tell us how we can improve this post?