Jaffna, the northern capital of Sri Lanka, has a lot to offer for ardent travelers. Being inaccessible for decades, the city has experienced great changes with hordes of visitors flocking in for a glimpse of what it has to offer. From Hindu temples to historical monuments and war memorials, Jaffna is a destination that should be included in your next travel itinerary.
At Fox Resorts, you are bound to have a novel experience in the historic and cultural capital of the north.
A getaway amidst lush greenery at Fox Resorts….
A historic manor which was once the ancestral home of an eminent Northern family has now been remodeled into a luxurious boutique hotel. Fox Resorts is a modern boutique hotel offering all necessary amenities to its guests. It is located in Kokuvil, a mere ten minutes away from Jaffna town.
It's the ideal place to unwind after a hectic tour around the Jaffna city and its suburbs. The house sits amidst acres of lush green gardens and provides a relaxing sensation away from the hustle and bustle of the town.
Experience contemporary comforts at Fox Resorts luxurious bedrooms designed to the architectural style of the north. A blend of colors is sure to please your eyes and calm your mind every time you are there. Guests can select from superior bedrooms, deluxe double bedrooms or deluxe twin bedrooms according to their needs. Rooms are equipped with the following amenities.
King-sized bed (Crib available on request)
Complimentary high-speed Wi-Fi
Cable TV
Complimentary tea/ coffee maker
Mini bar
Luxury natural bathing comforts
Hair dryer
Superior Room
Superior rooms are spacious that sits facing the courtyard in the main villa. The room offers a private sitting at area apt for a cozy retreat. The tasteful décor and interior of the rooms stays true to the design elements of the north.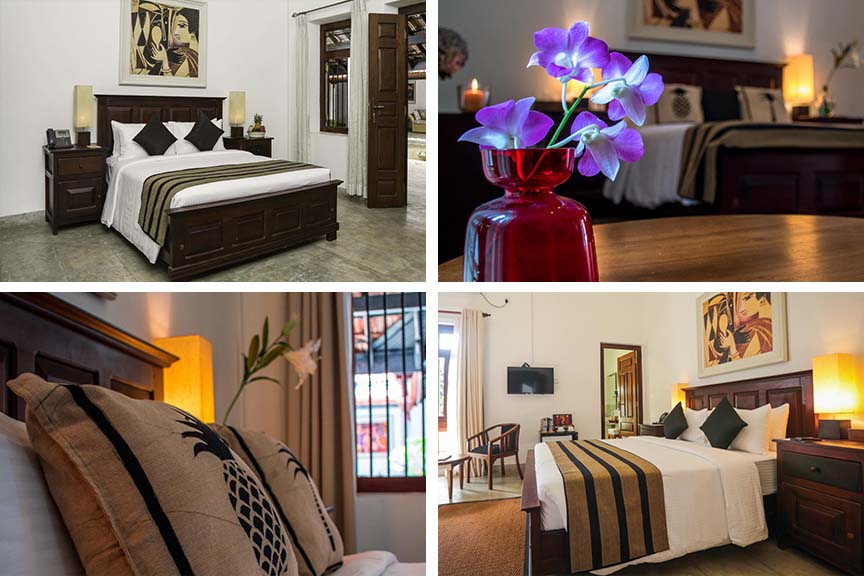 Deluxe Double Room
Deluxe double rooms are aptly located overlooking the lavish green gardens and turquoise blue pool. These rooms can be found in four-roomed villas around the historic property.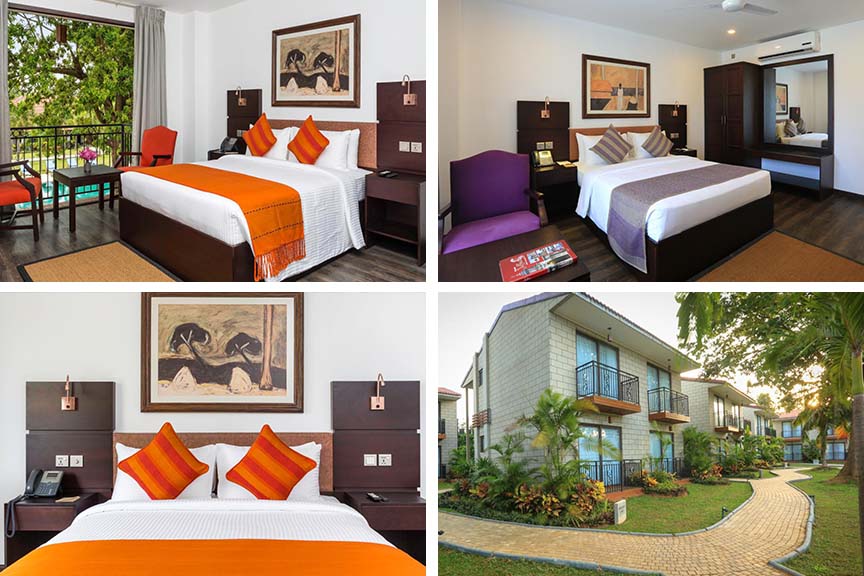 Double Twin Room
Double twin rooms are ideal for families looking to spend quality time at the northern peninsula. These cozy rooms provide the chance of enjoying amazing views of the lush landscape surrounding the property.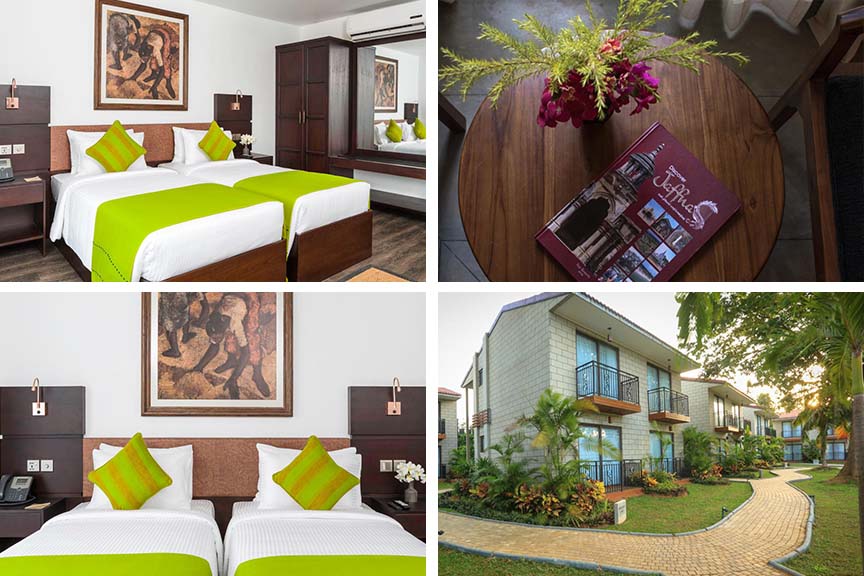 A culinary experience unlike any other…..
Step into a culinary journey of the north with specialty dishes that are unique to the region. Indulge in delicacies with bold flavors and infused with the aroma of Sri Lankan spices. Expect to savor a traditional home-cooked meal with fiery chilies to satisfy your taste buds.
The talented chefs at Fox Resorts prepare the most delicious traditional Jaffna meals that are not to be missed for any reason. Authentic Jaffna food at the resort include Jaffna style crab curry, mutton "porial", "vendiya kolumbu", "kool" soup and a range of other mouthwatering delicacies that are specialties of the region.
If you are a seafood-enthusiast you are at the right place to enjoy a hearty meal delivered with freshness. The restaurant at Fox Resorts prides in bringing you fresh seafood dishes including crab, jumbo prawns and cuttlefish prepared to best capture the natural flavors.
If you like hoppers, you can also have a taste of milks hoppers which originated from Jaffna.
Explore masterfully-converted bunkers…..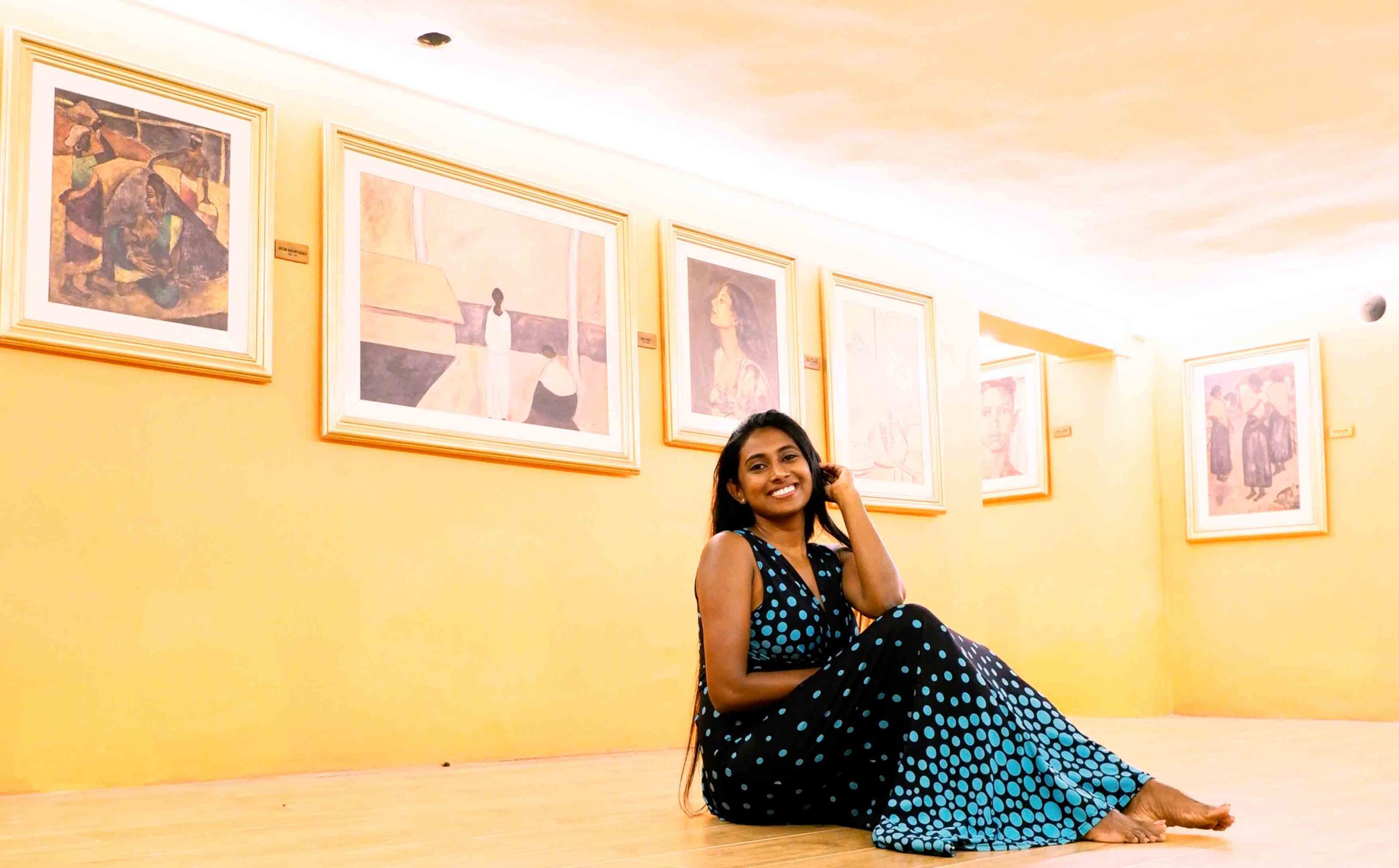 For a unique experience in the northern peninsula, explore war-era bunkers that have been transformed to a private museum. Fox Resorts is proud to present 'The Bunker', an art gallery that contains Sri Lanka's largest report archive of artworks by the famed '43 Group and other renowned 20th century Sri Lankan artists. What is displayed are actually replicas of the original pieces of art which remain with the owner. Meticulously curated pieces of artwork of the '43 Group are hung for display at the gallery, reception, restaurant and guest rooms.
"The Vault", which is the other bunker, has been converted to a history museum displaying information on Jaffna's rich history. It consists of details going back to the pre-historic era and extending up to the civil war era. Guests can find information on the architectural wonders of temples and churches dating from 5th Century BC up to the Dutch era, Buddhist relics in the northern peninsula, historical sites and legends surrounding these, various types of jewelry worn by men and women in Jaffna and the amazing uses of the palmyrah tree.
This unique feature of transformed bunkers can only be experienced at Fox Resorts Jaffna. It displays the importance of rising up from the shattered past of the civil war era and stepping onto an era with new hopes and beginnings.
Touring the northern peninsula…..
Step out of the luxuries of Fox Resorts to enjoy an experiential tour around the northern peninsula. Here's what awaits you on a tour to this part of the country.
You can also tour the adjacent delft island for a glimpse of wild horses at Wild Horse Sanctuary at Delft National Park, Baobab Tree, Queen's Tower and The Growing Stone.
A quick trip to the northeastern capital, Trincomalee is also possible from Jaffna. Feel the cool breeze at Nilaveli Beach, snorkel in Pigeon Island, explore the Koneswaram Temple or go back in time at Fore Frederick on a tour to Trincomalee.
The team at Fox Resorts carefully curate all tours to fit guests' preferences. Get in touch with them to organize a tour that fits your schedule and budget.
Come experience the architectural and cultural wonders of Jaffna and its surroundings. The team at Fox Resorts gives priority to the comfort of their guests and ensures that everyone leaves with a smile. You are bound to experience the northern peninsula like never before with a relaxing stay at one of the premier resorts of the region.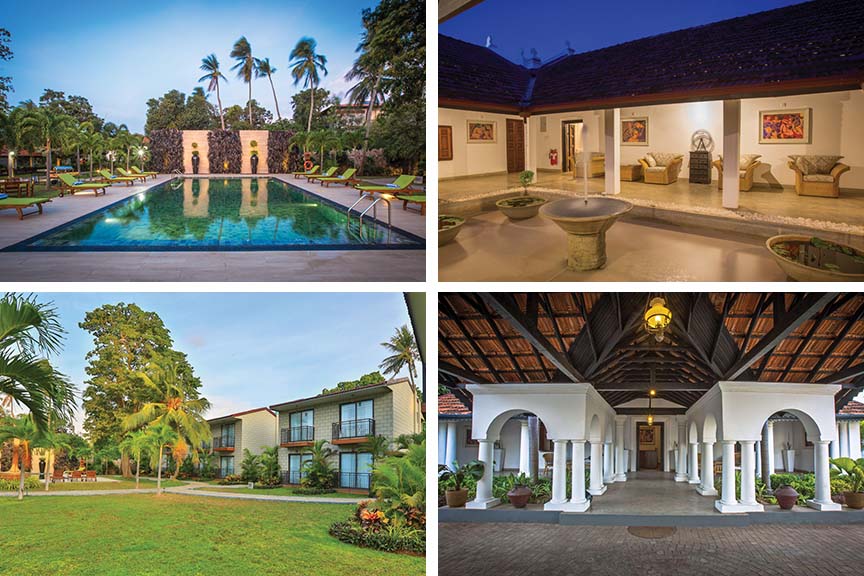 We are sorry that this post was not useful for you!
Let us improve this post!
Tell us how we can improve this post?